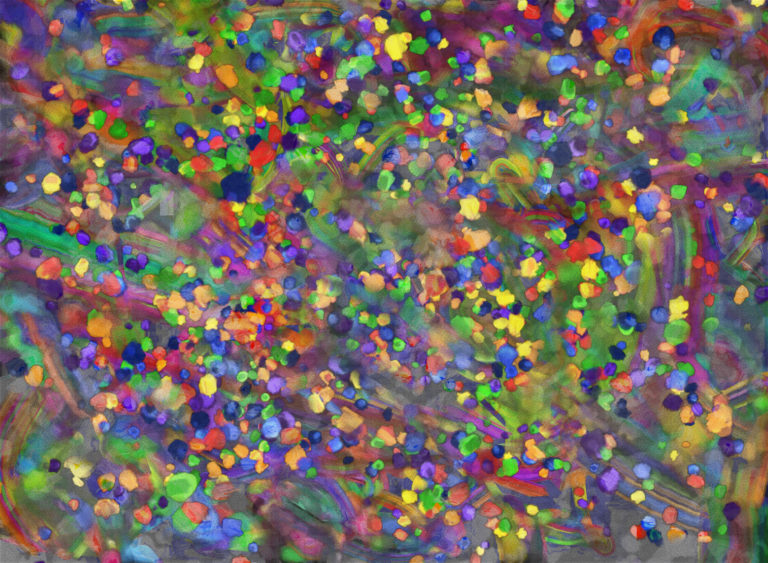 Two variant works with color hue-shifted in Lab color mode (it produces more human-perceptual-friendly color changes than the brute math of RGB):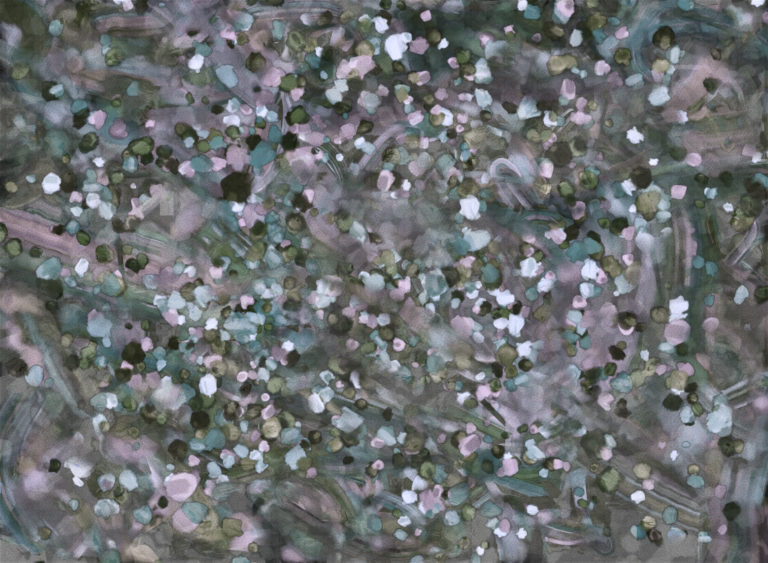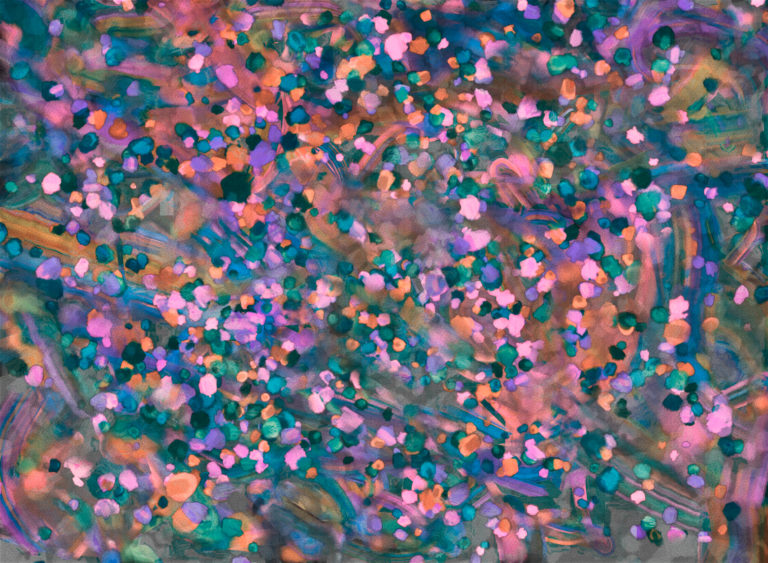 Click the images to open larger ones, free for personal use. This was formerly entitled Abstraction 00021. And last and least . . .
Who was it that asked for a painting of an ionic column embedded with a cleaver, flowing with blood like a sacrificial altar? Oh. Well, here it is anyway. This is for my soon-to-be-published (eBook via smashwords) short story of that title, which story is the most seriously deeply disturbed thing I have ever and may ever, uh, written. If somebody actually wanted a print of this, though, I might be disappointed. I don't know why I would put that on my wall. Print not available.*
But isn't that other one a nice, bright, colorful, pretty, abstract painting? As you can see, we take all kinds here.
*I'm not even really sure why I'd put this on my blog. In keeping with "I'm paying attention to you, whatever you give me, Image Brain?" Did you know if you do that with any part of your brain–just sketch or sing into a voice recorder or write or whatever anything your brain gives you–did you know that if you do this, then your unconscious realizes you are paying attention, and it gives you more music or images or whatever to create? This is my experience. Caveat: this does not mean you should publish anything and everything your brain gives you ;) but if you do this, you may find yourself creating things you wish to publish.