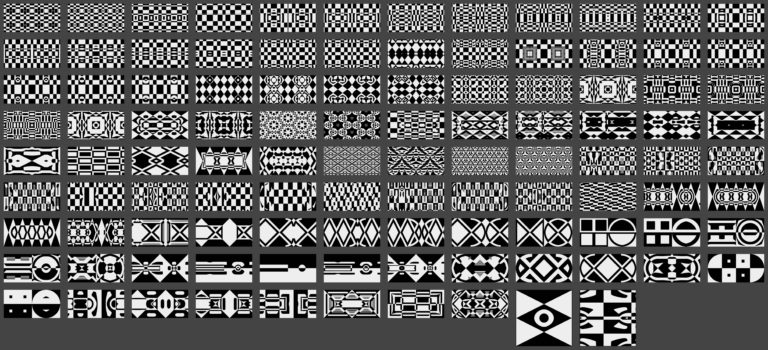 In the spirit of the filter they are based on (public), I release these works into the Public Domain, also because the potential maths are built into the filter (read on) and I only discovered them. Huge resolution renders are at a gallery you may find via this URL (or this one for so long as it isn't a ghost), and here is a link to an archive of the vector (svg format) sources for these works.
At some outposts I erroneously stated that these were produced via a Batch Wrapper I wrote for Filter Forge. No, these were hand-picked and randomized by mucking with the oneMillionAlphas filter. (At this writing, my wrapper cannot randomize any variable in a filter, though I would like it to. And if you're curious about it, you may find said wrapper here.)
A hoity-toity robot talks about these art works at http://s.earthbound.io/artgib. Here also are svg presentations of select works from the batch.